Citizens Advisory Committee
The CAC is a volunteer advisory board comprised of community members. Members are appointed annually by the board of managers. The 2022 CAC Chair is Andrew Aller; Vice-Chair is Jim Boettcher.
As representatives of citizen interests, committee members support the watershed's board of managers in their mission to protect, manage, and restore water resources. They provide recommendations to aid in decision making, communicate concerns from the public, and help educate the community on best practices for protecting clean water.

The CAC meets the third Monday of the month, 6:00 pm, at the watershed district office unless otherwise noted below.
In an effort to minimize the spread of Covid-19, CAC meetings will be held via Zoom, an online meeting platform.
Bylaws
The bylaws are a set of rules, created by the CAC, to regulate itself. They were first created on October 20, 2014 and last Amended December 16, 2019. Bylaws
Contact the CAC
Contact lforbes@rpbcwd.org to send a message to the Citizen's Advisory Committee.
CAC members (2019-2020)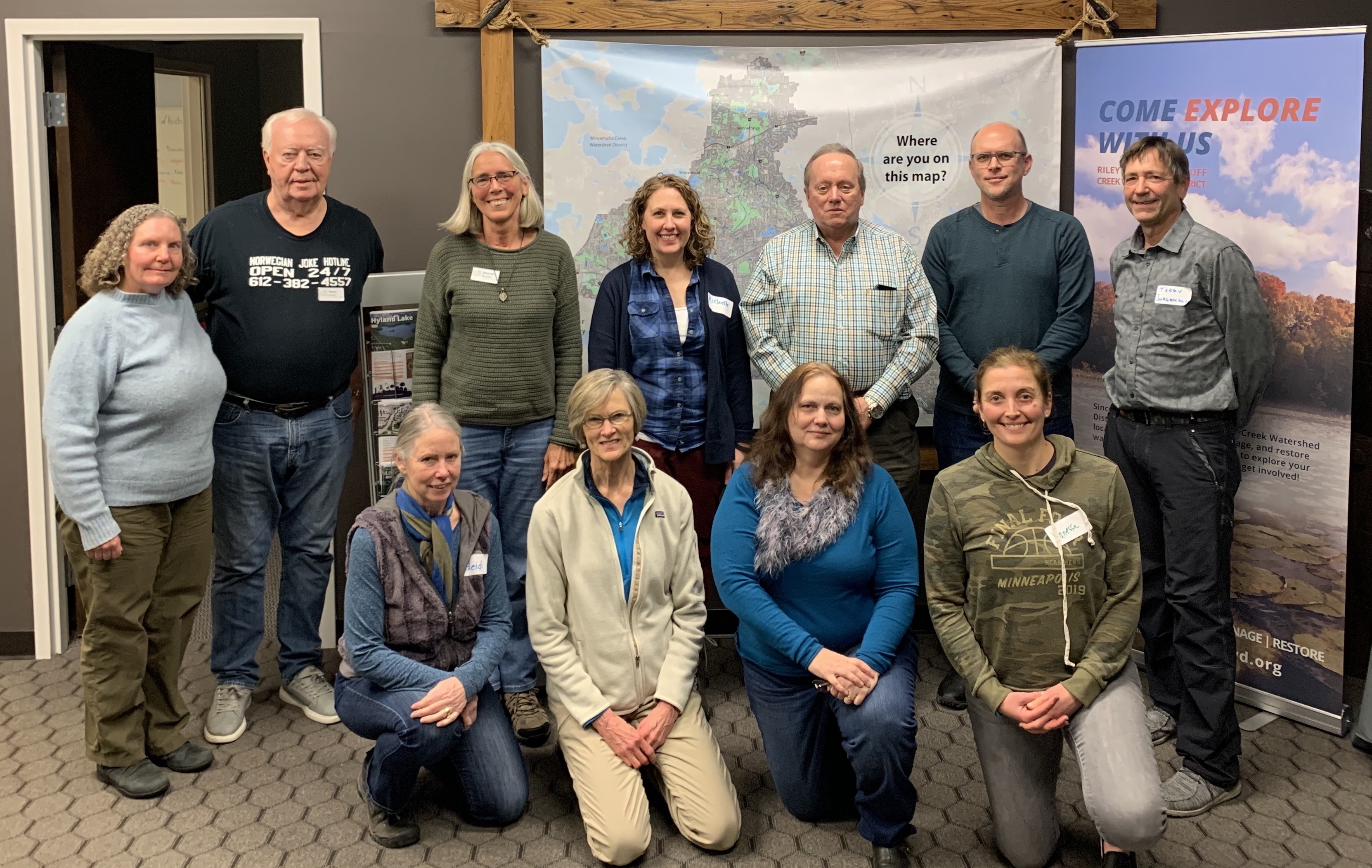 Back (L-R): Marilynn, Pete, Sharon, Michelle, Jim, Barry, Terry
Front (L-R): Heidi, Jan, Lori, Vanessa
(Not present in photo: Kim, Joan, Matt, Samir)
Past CAC accomplishments